6th June 2020 - 9:30am to 5:00pm
£95.00
PLEASE NOTE: In accordance with government guidance, all W&A events are cancelled for the foreseeable future. If you have reserved your place at any of our events, please look out for an email from a member of the W&A team.
Overview
After holding Sold Out events at the Open University offices of Edinburgh, London, Cardiff & Belfast, we're heading back to Edinburgh for a day of writing and publishing advice from authors and industry professionals.
Held at the Open University offices in Edinburgh on Saturday 6th June, this full-day event includes talks on various aspects of the writing journey for both fiction and non-fiction from acclaimed authors, a networking lunch, and an informative interactive panel discussion with leading literary agents.
If you're an aspiring writer a manuscript or non-fiction proposal that you are preparing to submit, or simply someone at the beginning of your writing journey, don't miss out on what promises to be a day essential to taking your project that little bit closer to publication.
Schedule
09.30-10.00: Registration and welcome teas and coffees
10.00-11.00: Establishing a Sense of Place with author Kirsty Logan
11.00-11.20: Drinks break
11.20-12.20: Mining real-life experiences for your manuscript with Cathy Rentzenbrink
12.20-13.30: Lunch break (lunch included)
13.30-14.30: Finding your voice with debut author Danielle Jawando
14.30-16.00: How to submit your work to an agent: practical tips from leading literary agents with Q&A. Including: Lina Langlee of the Kate Nash Literary Agency and Julie Fergusson of the North Literary Agency
16.00-17.00: Networking drinks reception
Speaker Profiles
Cathy Rentzenbrink was born in Cornwall, grew up in Yorkshire and now lives in London, where she works as a writer and journalist. She is the author of the Sunday Times bestselling memoir The Last Act of Love, which was shortlisted for the Wellcome Book Prize.
Kirsty Logan is the author of the novels The Gracekeepers and The Gloaming, the short story collections A Portable Shelter and The Rental Heart & Other Fairytales, the flash fiction chapbook The Psychology of Animals Swallowed Alive, and the short memoir The Old Asylum in the Woods at the Edge of the Town Where I Grew Up. Her books have won the LAMBDA Literary Award, the Polari First Book Prize, the Saboteur Award, the Scott Prize and the Gavin Wallace Fellowship, and been selected for the Radio 2 Book Club and the Waterstones Book Club. In 2019 she was selected as one of the ten most outstanding LGBTQ British writers for the International Literature Showcase. Her short fiction and poetry have been translated into Japanese and Spanish, recorded for radio and podcasts, exhibited in galleries and distributed from a vintage Wurlitzer cigarette machine. She lives in Glasgow with her wife and their rescue dog. Follow her on Twitter @kirstylogan
Born in Manchester, Danielle Jawando's previous publications and broadcasting credits have included a short story Paradise 703, which was published by DeadInk in 2012 (and long-listed for the Finishing Line Press Award in 2011). She has also had several short plays performed at the King's Arms in Manchester, and at Stratford Circus in London. In 2015, she worked on Coronation Street as a storyline writer and in 2018, her short story The Deerstalker was selected as one of the six finalists for the We Need Diverse Books short story competition. Her debut novel And the Stars Were Burning Brightly will be published by Simon & Schuster in February 2020.
Lina Langlee is originally from Sweden but moved to Scotland in 2008 to study. After graduating with a First from University of Glasgow and an MLitt (Distinction) in Publishing Studies from Stirling University, she went on to work in publishing, notably in the rights department at Canongate, and publicity at Black & White. She joined the Kate Nash Literary Agency in 2018, and is actively building her list of clients. 
Lina is looking for books across genres: commercial fiction with a great hook, literary fiction, speculative or conceptual books that turn the genre on the head while remaining very readable, crime fiction with a difference, and any genre of Young Adult fiction or Middle Grade. She has a special interest in Scottish writing and anything with a Scandinavian angle.When Lina isn't reading, she enjoys live music, wine, being outdoors, and cooking. She lives in Edinburgh with her husband and two cats, Björn and Benny.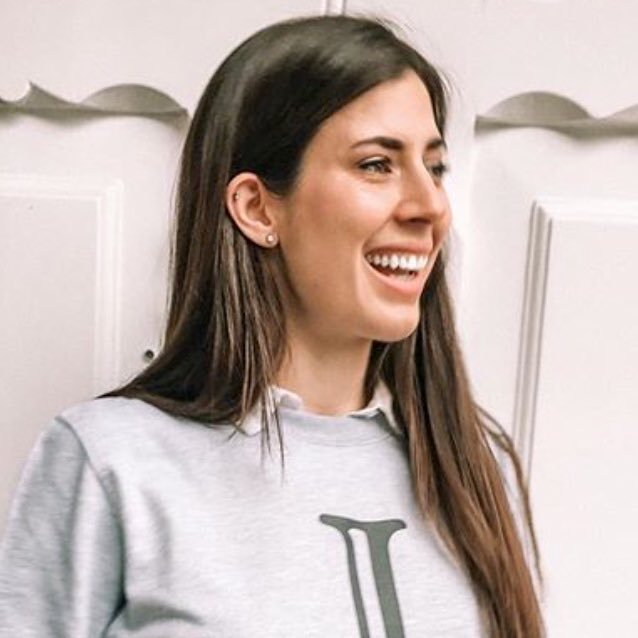 Julie Fergusson is an agent with the North Literary Agency. After finishing university with an honours degree in mathematics and a master's degree in creative writing, Julie began her career in publishing, working as an editor before making the move to agenting. Julie is looking fiction across a range of genres, particularly psychological thrillers, domestic suspense, sci-fi, near-future speculative, reading group and literary fiction. She is interested in non-fiction that explores big ideas in the areas of popular science and social justice. Find Julie on Twitter at @Julie_Fergusson.
Booking & Payment
The price for this event is £95.
If you have a discount code, please enter this on our checkout page.
Students studying on the Open University Creative Writing course will receive an exclusive discount directly from the OU. 
Local writers can benefit from an exclusive discount code. Simply email writersandartists@bloomsbury.com, confirming your post code to receive the code. 
Bookings can be made by either clicking on the 'Book' buttons at the top and bottom of this page, or by calling 0207 631 5985.
Price inclusive of standard VAT.
Please note that this is not a ticketed event, so you don't need to bring anything on the day as your names will be on our guestlist.
Event Details
The event will be taking place at The Open University, 10 Drumsheugh Gardens, Edinburgh EH3 7QJ. Doors will open at 09.30am with teas and coffees provided upon arrival. 
The Open University
Study for an MA in Creative Writing with the Open University
Launched in 2016, our two-year Master's Level course is taught by practising writers and is entirely online, giving students across the world access to workshops, forums and our acclaimed course materials. One of the most exciting aspects of the MA is its flexibility and the way it explores the relationship between genres, offering four distinct strands – fiction, poetry, creative non-fiction and scriptwriting.
The OU's Creative Writing modules and qualifications have attracted over 50,000 students since 2003, and our course materials have been praised by publishers, leading authors, and teachers in other universities. 
For more information about the MA in Creative Writing, click here. For more information on how Creative Writing is taught at the OU and our undergraduate modules, follow this link. If you are interested in studying for our BA (Hons) English Literature and Creative Writing or BA (hons) Arts and Humanities (Creative Writing) see our Undergraduate degrees.