19th August 2020 - 6:00pm to 8:00pm
£50.00
Overview
This masterclass isn't about writing craft, it's about how to give you and your book the best possible chance when it comes to approaching literary agents.
Join Laura Williams and Lucy Morris for this two-hour online masterclass in which you'll receive how-to advice on how to produce a covering letter, guidance on producing an attention-grabbing pitch, tips on writing a synopsis, and general insight into the role literary agents play for their authors. Advice on writing a proposal will also be offered for non-fiction writers.
Thirty minutes will be made available for a Q&A, while all attendees have the opportunity to submit their covering letter to receive feedback from Laura or Lucy. This is an optional extra but must be submitted to writersandartists@bloomsbury.com by midnight 20th August. Please attach as a Word.doc or PDF and use the subject line 'Manuscript Submission Masterclass'. Expect to receive feedback within 10 working days of the deadline. Any presentations will also be shared with attendees after the event.
Schedule
18:00- 18:45: A how-to session on knowing when your novel is ready, finding the right agent and what to include in a submission package.
18:45-19:30: Advice on how to pitch your novel
7.30-8:00: Q&A 
Speaker Profiles
Laura Williams joined Greene & Heaton as an agent in 2018. She worked at Peters Fraser and Dunlop from 2011, after completing a degree in Classics at Oxford.
She is actively building a fiction list and a small non-fiction list. She is currently looking for literary fiction, edgy commercial fiction, psychological thrillers and high-concept contemporary young adult, as well as narrative non-fiction of all types. Her taste is quite dark, and she loves gothic, ghost stories, horror and anything sinister. She also loves books that make her cry, from big love stories to intense family dramas.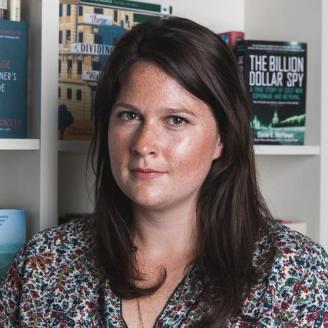 Lucy Morris joined the Curtis Brown Books Department in September 2014 from Bloomsbury Publishing. She is actively building a list of commercial and reading group fiction, narrative non-fiction and memoir. 
In fiction, Lucy looks for brilliant social observation and clever storytelling. Books with heart and humour. she's on the hunt for a great returning detective like Kate Atkinson's Jackson Brodie or Susie Steiner's Manon Bradshaw, and stories about families are guaranteed to pique her interest. She's a huge fan of Liane Moriarty, and some other recent favourites include Ayobami Adebayo's Stay With Me, Tin Man by Sarah Winman, and Katherine Heiny's outstanding short story collection Single, Carefree, Mellow.
In terms of non-fiction her tastes are pretty broad, but she is always drawn to memoir, the professional and the personal, beautifully written stories told with wit, warmth and precision.She was entranced by Henry Marsh's Do No Harm as the study of an expert nearing the end of his career but still in awe of his subject.  She often returns to Nigel Slater's utterly delightful Toast, and other favourites include Maggie O'Farrell's I Am, I Am, I Am and Tara Westover's Educated.
Event Details
This is an online event which will be presented using video conferencing software. Joining instructions and full guidance will be provided before the event start-date.
This event will take place on Wednesday 19th August.
Booking & Payment
The event fee of £50 (inc. VAT) is payable in full online. 
Please do contact us if you wish to discuss an instalment payment plan by calling 0207 631 5985 or by sending an email to writersandartists@bloomsbury.com.
If this event is Sold Out, please look out for other events by visiting our Events homepage